If you're an information enthusiast grappling with lengthy articles, emails, documents, and the pressures of time, then Speechify, the best text to speech Chrome extension, might be your perfect ally. Speechify is an innovative tool that harnesses the power of text-to-speech technology, converting written text into high-quality audio with ease and efficiency. But it's not just about any regular text-to-speech tool. The following review will illustrate why.
Outstanding Voice Selection
The first feature that sets Speechify apart from its competitors is the remarkable voice selection. Imagine having your emails read to you in the distinct voice of Snoop Dogg or your documents narrated by Gwyneth Paltrow. This unique experience is now possible with Speechify's assortment of voices, mimicking big names from different spheres, which adds an element of fun and engagement to your listening experience.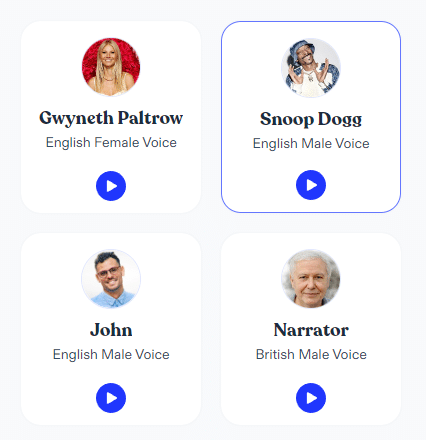 Also, you're not stuck at one reading speed. You have the liberty to adjust the speed based on your understanding, focus, and comfort level. And the best part? Speechify is designed to read any web page, be it news articles, blog posts, or scientific research papers, extending its versatility.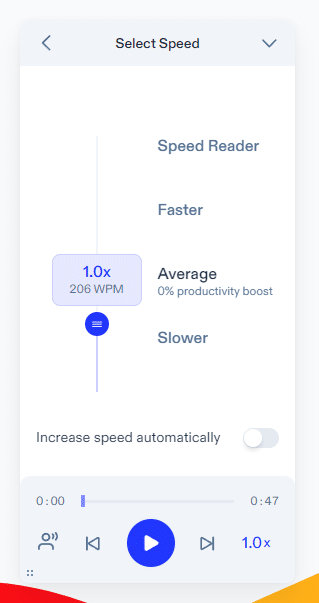 Integration with ChatGPT and Email
If you're an avid user of ChatGPT, you'll be thrilled to know that Speechify integrates seamlessly with this popular language model. It means you can have the output of your ChatGPT sessions read back to you, making the interaction more immersive. Similarly, the email integration feature will transform your interaction with long, tedious emails. Just sit back, relax, and let Speechify read out your emails, freeing you up to concentrate on formulating your responses.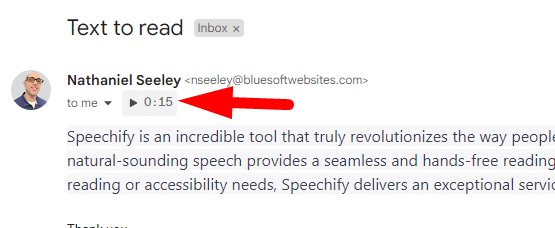 Cross-Platform Accessibility
Furthermore, Speechify is not limited to your browser. It extends its functionality to desktop and smartphone applications, ensuring that you're covered, irrespective of the device you're using.
Key features include:
Smartphone app allows you to snap a photo of a document or book page and have it read back to you.
Google Drive integration allows you to listen to your stored documents at any time.
Alternatively, you can just copy and paste text into the Speechify interface and have it read aloud.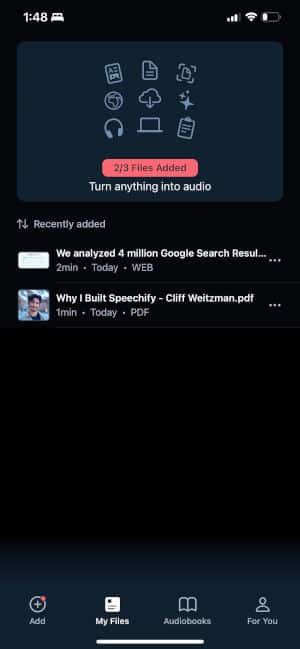 Potential Time Savings and Increased Productivity
Perhaps one of the most compelling benefits of Speechify is the potential time-saving. It allows you to breeze through your content 2-3x faster than your reading speed. This feature opens up possibilities for increased productivity as you can consume your text content while doing chores, working out, or even commuting.
Enhanced Understanding and Focus
Speechify not only amplifies your productivity but also boosts your understanding and focus. The innovative feature of sentence and word highlighting lets you listen and read simultaneously, aiding comprehension and retention.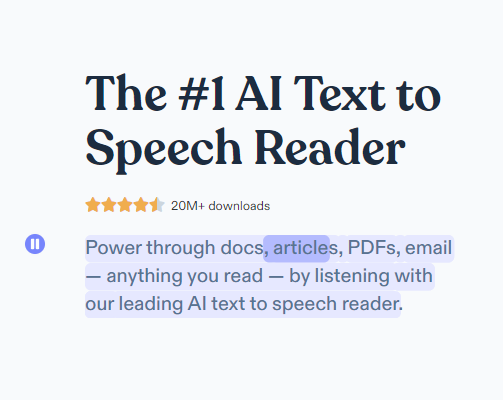 And if you're worried about the learning curve, rest assured that Speechify is intuitive and user-friendly. The onboarding process is swift and seamless, getting you up to speed in no time.
Best of all, Speechify is currently offering a free trial. It's an excellent opportunity to test out these fantastic features without any commitment. The quality of the natural-sounding human voices on offer is something you need to experience firsthand.
In conclusion, Speechify is a groundbreaking tool that transforms your textual interaction into an engaging, efficient, and enjoyable experience. So, why wait? Explore the fantastic world of Speechify and revolutionize the way you consume
Please note that some of the links provided in this content are affiliate links. This means that we may earn a small commission, at no additional cost to you, if you decide to make a purchase after clicking through these links. This helps support our ability to provide free content and does not influence our recommendations or reviews. We are committed to transparency and appreciate your support.