In the digital age, the competition among contractors isn't limited to the real world. It extends into the virtual world where a contractor's online visibility makes all the difference. If you're a contractor wondering how to boost your online presence, SEO (Search Engine Optimization) can be your answer. This blog post will serve as your guide to understanding SEO and how it can be a game changer for your contractor marketing strategy.
What is SEO and Why is it Important?
When most consumers look for services online, they rarely go beyond the first few results on the page. SEO is the process of optimizing your online content to appear more prominently in search engine results, thereby improving your website's visibility. For contractors, this means potential clients will find you instead of your competitors when they search for the services you offer. With proper SEO, your website can transform from a digital billboard into a powerful lead-generating machine.
Who needs to know about SEO?
This blog is geared toward contractors who are trying to improve their digital marketing results. You may be tech-savvy and trying to handle this work on your own. Alternatively, you may be someone with little interest in technology who is happy to farm the task out to professionals. Even if you are working with a digital marketing company, basic knowledge of SEO is invaluable for moving forward. You know your industry and your clients, so you are in an ideal position to understand how they might search for your services. By combining that knowledge with some basic SEO practices, you are well on your way to improving your digital presence.
Keywords: The Foundation of SEO
Keywords are the words and phrases people type into search engines. They are the bridge that connects your potential customers to your online content. Through keyword research, you can understand the terms people are using when they need services similar to yours. Including these keywords in your website can enhance your visibility in relevant search results.
Choosing keywords can be as simple as imagining what people might input if they were looking for your contracting business. However, the strength of keyword can be measured through several traits.
Relevance

: The keyword must be highly relevant to your content, products, or services. It should match the intent and needs of your target audience.

Search Volume

: High search volume means more people are searching for that particular keyword. This could translate into more visibility and traffic if you rank well for that term.

Competitiveness

: Look for keywords that have a balance between high search volume and low competition. Highly competitive keywords can be harder to rank for, especially for new or smaller websites.

Intent

: Consider the user intent behind the keyword. Are users looking for information, looking to make a purchase, or looking for a particular website? Matching your content to the user's intent can improve its performance.

Long-tail Keywords

: These are longer, more specific keyword phrases. They often have lower search volume but can have less competition and more clearly match user intent.

Local Relevance

: For businesses operating in a specific area, local keywords can be very effective. These include keywords with geographic modifiers, such as "home contractor in Austin".

Trends and Seasonality

: Keywords that are trending or have a seasonal spike can provide temporary ranking opportunities if they are relevant to your business and content.

Synonyms and Variations

: Good SEO keywords often include synonyms and variations to match the various ways people may phrase their searches.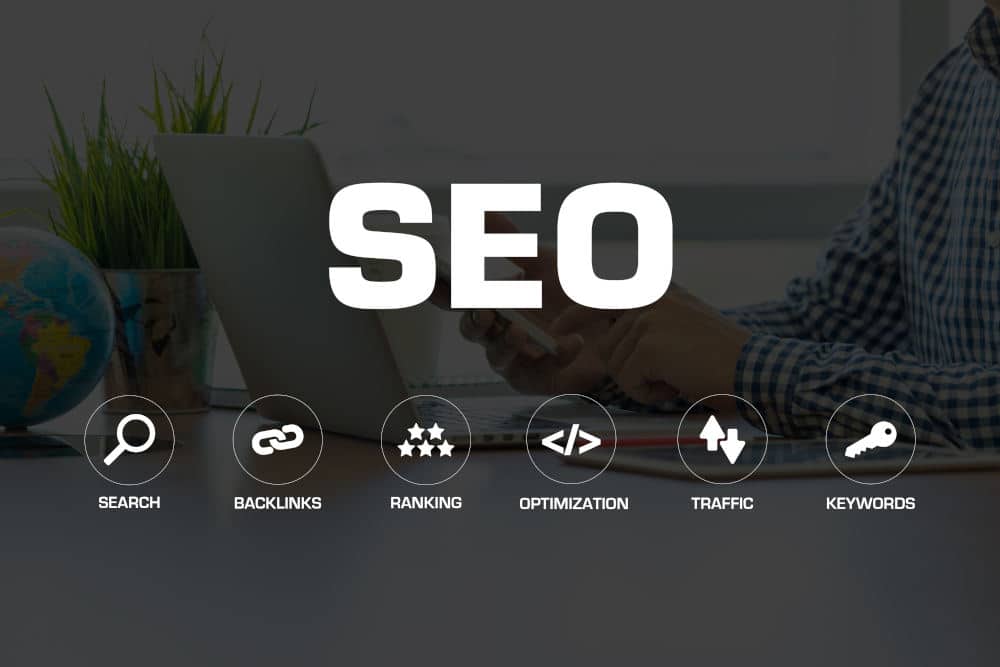 Understanding On-Page and Off-Page SEO
On-page SEO involves optimizing elements on your website for search engines, including your content, images, and HTML code. If you are working with a web development partner, they should be able to tell you the strategies they employ to improve on-page SEO. Some of the factors will include:
Keyword placement

: Your most important keywords should appear in headers as well as other places in the content. Keywords should always be used naturally without feeling forced.

Meta Tags

: Each page on your site should have a unique and descriptive title tag and meta description. This behind-the-scenes information give search engines and users a quick overview of what your page is about.

High-Quality Content

: Your content should be unique, informative, and valuable to the audience. This can include text, images, videos, infographics, etc. Good content is what draws users in and keeps them on your site.

Internal Linking

: Use internal links to guide users to other relevant pages on your site. This helps to distribute page authority throughout your site, encourages longer site visits, and makes it easier for search engines to crawl your site.

Mobile Optimization

: A mobile-friendly website is crucial as more and more people are using mobile devices to browse the web. Search engines like Google also prioritize mobile-friendly sites in their rankings.

Page Load Speed

: Pages that load quickly improve user experience and are favored by search engines. You can optimize your load speed by compressing images, using caching, and minimizing the use of unnecessary scripts and plugins.
Off-page SEO, on the other hand, pertains to actions taken outside of your website to improve its search ranking. These are efforts you or your digital marketing team make to create organic connections to your site. Some popular off-page SEO strategies include:
Building Backlinks: One of the most effective off-page SEO strategies involves getting other reputable websites to link to yours, which can help to improve your site's authority.
Guest Posting: By publishing content on other websites and including a link back to your site, you can increase exposure and gain new audiences.
Social Media Marketing: Sharing your content on social media platforms can increase its visibility and attract more traffic to your site.
Influencer Outreach: Connecting with influencers in your industry and having them share your content or link to your site can boost your reach and credibility.
Local Listings and Directories: Listing your business on relevant online directories can help to boost your local SEO efforts.
Online Reviews: Encourage happy customers to leave reviews on platforms like your Google Business Profile. This can improve your online reputation and boost your local SEO.
Forums and Discussion Boards: Participating in relevant online communities can help you establish authority and draw more traffic to your site.
Being a Podcast Guest: Participating as a guest on relevant podcasts can expose your brand to a new audience and generate high-quality backlinks.
Webinars: Hosting or participating in webinars can increase your brand's reach and generate quality backlinks.
Press Releases: Issuing press releases for noteworthy business news can attract media attention and lead to high-quality backlinks.
Local SEO for Contractors
As a contractor, your work is local in nature. Therefore, local SEO – optimizing your website to appear in search results of a specific geographical location – is crucial. Key elements of local SEO include setting up your Google Business Profile, ensuring your NAP (Name, Address, Phone number) consistency across all platforms, appearing in local business directories, and encouraging local reviews.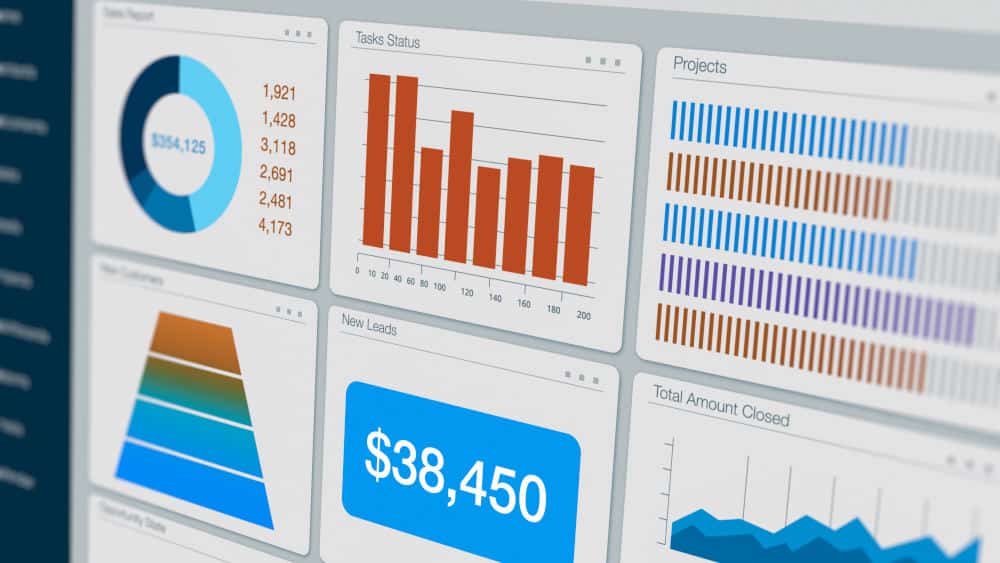 Measuring SEO Success: Understanding Metrics and Analytics
If you have followed some of the steps in the section above, you are well on your way to successfully employing SEO for your contracting business. However, it takes time to see meaningful results. To measure the success of your SEO efforts, you'll need to delve into metrics and analytics. Tools like Google Analytics can help you understand how your work is progressing and when it is time to make adjustments. Here are some of the metrics digital marketing experts use to evaluate SEO performance. 
Organic Traffic

: The number of visitors who find your site through search engines. An increase in organic traffic usually indicates successful SEO efforts.

Keyword Rankings

: The position of your website in the search engine results for specific keywords. Higher rankings mean more visibility and likely more traffic.

Bounce Rate

: The percentage of visitors who leave your site after viewing only one page. A high bounce rate can indicate that your site isn't relevant or engaging to visitors.

Pages per Session

: The average number of pages a visitor views during one session. More pages per session can indicate more engaging content.

Conversion Rate: The percentage of visitors who complete a desired action on your site, such as filling out a form or making a purchase. Higher conversion rates can indicate more effective website design and content.
Time on Site

: The average amount of time a visitor spends on your site. More time on site can indicate more engaging or valuable content.

Backlinks

: The number of links from other websites pointing to your site. More and higher quality backlinks can improve your site's authority and rankings.

Page Load Speed

: The speed at which your pages load. Faster load times improve user experience and can contribute to better rankings.

Mobile Traffic: The number of visitors accessing your site from mobile devices. With the increasing use of mobile devices for web browsing, it's important to monitor and optimize your mobile traffic.
SEO Pitfalls: Common Mistakes Contractors Should Avoid
While it's important to know the best SEO practices, it's equally crucial to understand what not to do. Search engine algorithms can penalize sites that are poorly optimized or that openly try to manipulate results. Your website is the primary online tool for finding new clients. Make certain that it avoids the following problems. 
Keyword Stuffing

: Overusing keywords in an attempt to manipulate search engine rankings can actually harm your SEO. It's better to use keywords naturally and in context.

Buying Links

: This is against Google's guidelines and can lead to penalties. It's far better to earn links naturally through quality content and authentic relationships.

Neglecting Mobile Optimization

: It is not enough to have a site that looks good on a wide desktop screen.If your site isn't mobile-friendly, you're likely to lose out on potential traffic and rankings.

Ignoring Local SEO: Especially for contractors, local SEO is crucial. Ignoring local SEO strategies, like optimizing for "near me" searches or not setting up your Google Business Profile, can limit your visibility among local potential clients.
Low-Quality Content

: Search engines favor high-quality, relevant, and informative content. Publishing poor quality content can harm your site's SEO and your reputation.

Inconsistent NAP Data

: If your name, address, and phone number (NAP) aren't consistent across all online platforms, this can confuse search engines and harm your local SEO.

Ignoring Meta Descriptions and Title Tags

: Meta descriptions and title tags help search engines understand what your content is about. Ignoring these can lead to lower visibility and click-through rates.

Neglecting Page Load Speed

: Slow page load speeds can harm your SEO and user experience. Both search engines and users favor fast-loading pages.
One of the biggest SEO pitfalls is failing to audit your site periodically. Broken links and out-of-date content leave a poor impression with clients and damage your rating in search engine results. Regular site audits to identify and fix any SEO issues are key to maintaining and improving your SEO over time.
Future of SEO for Contractors: Trends to Watch
The world of SEO is dynamic, with new developments and changes unfolding regularly as technology advances and user behavior evolves. For contractors looking to stay ahead of the curve, it's vital to understand and prepare for these emerging trends.
One significant trend is the growth of voice search, facilitated by the popularity of smart speakers and virtual assistants like Amazon's Alexa, Google's Assistant, and Apple's Siri. As more people use voice commands to search the internet, it's becoming increasingly important to optimize for conversational, long-tail keywords and phrases that align with natural speech patterns.
Mobile-first indexing is another trend that contractors need to be aware of. Google now predominantly uses the mobile version of the content for indexing and ranking. This means your website needs to be not just mobile-friendly, but designed with mobile as a priority. Aspects such as site design, page speed, user experience, and content placement all need to be optimized for mobile users.
Additionally, the importance of E-A-T (Expertise, Authoritativeness, Trustworthiness) is on the rise. Google uses this framework to assess the quality of websites. For contractors, this means showcasing your qualifications, displaying customer reviews and testimonials, creating quality content, and ensuring your site is secure.
Lastly, the emergence of AI (Artificial Intelligence) is set to change the SEO landscape. AI's ability to learn and adapt can provide more personalized search experiences. To leverage this, you need to focus on providing high-quality, relevant content that meets the user's needs.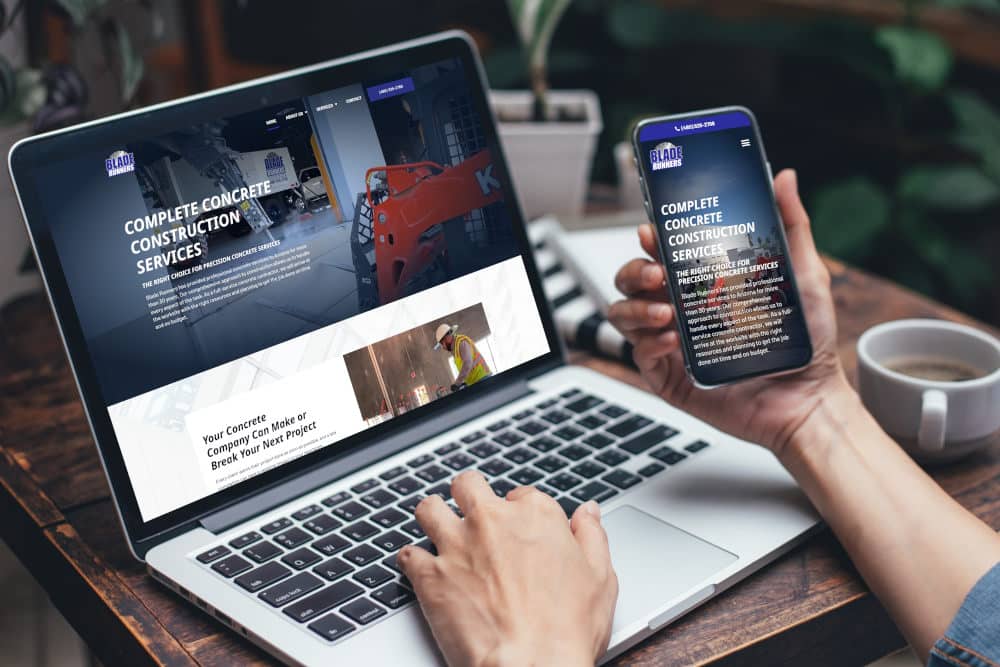 Reap the Benefits of Advanced SEO for Contractors
If you have been looking to update your contracting website, you have probably seen plenty of references to SEO. It's a critical element of successful marketing in the digital world. Implementing the SEO practices discussed here can boost your online visibility, helping you reach more potential customers.
If you are feeling overwhelmed by SEO, don't worry. You don't have to navigate the complexities of search engine optimization alone. The digital marketing experts at BlueSoft are here to help you optimize your contractor business website for search engines and attract more clients. Get in touch with us today for a free consultation.