Small businesses must find ways to be visible in crowded markets. A custom logo is a tool that shares your brand with potential clients. When well-designed, your logo conveys the values, culture, and unique selling proposition of your business. This image helps customers remember who you are, fostering brand loyalty and local recognition. Once adopted, your logo should be part of every aspect of your marketing efforts.
Creating a logo for your small business can feel like an overwhelming process. It's going to be something you'll have for a long time unless you rebrand your business. So, it's a bit like a marriage in a way. While it's not permanent, it is a commitment, and it will take some work to change things later should you decide to. So make sure your new logo is something that you like and, just as importantly, something memorable that your ideal audience will find appealing.
This blog post isn't meant to be a guide about what makes a good logo, or best practices, or any of that stuff. There are plenty of gurus who specialize in that who you could hire. This post is about ways to get it done, providing a few of the methods available to you
Method 1: Stock Photo Sites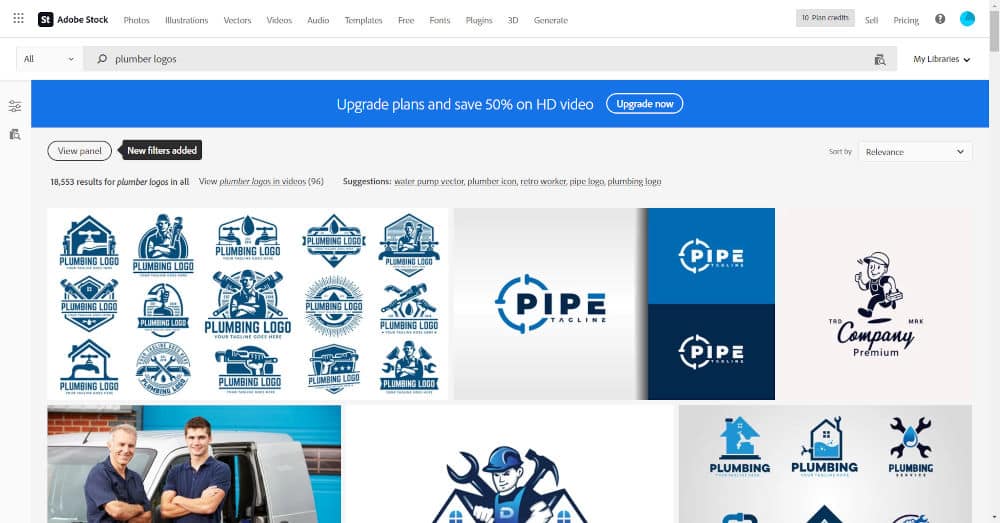 The advantage of this method is that you can quickly pick something that you like and get it modified by a designer to suit your needs. Stock photo sites like Stock.Adobe.com, Shutterstock.com, and a hundred others have a lot of logo templates that you can browse. Simply use the search function and type in a relevant keyword plus the word logo, and you'll most likely get hundreds of options to choose from.
Advantages of this method:
It's easy to find something that will fit your industry.

You can use specific elements that you like from certain logo templates to create a more customized look.
Disadvantages of this method:
You could run into another company with a very similar logo since they may also use the same logo template.

You'll need to have some skill to modify the logo yourself or a little bit of cash to have a designer on a service like Fiverr.com make the necessary changes.
Method 2: AI Logo Generators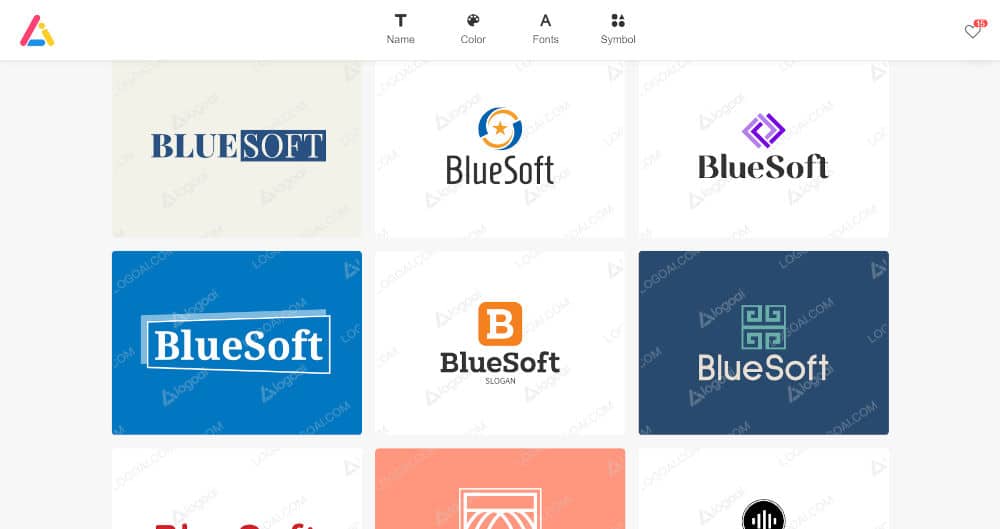 With the rapid advancement of AI tools, there is no shortage of AI logo generators out there. Some are free, some are cheap, some suck, some are great, and some are limited, etc. Another limitation is your ability to interface with AI and give it clear and detailed instructions. This takes skill. Listing the AI tools available is beyond the scope of this article, but it's worth a Google search to find and try some.
Advantages of this method:
There are tons of options for AI logo generators out there. You could spend days playing with and generating options.

You could have a logo ready in as little as a few minutes.
Disadvantages of this method:
In my experience with some of these AI logo generators, they can be quite repetitive in terms of the results you get. This means your logo very well may look like somebody else's logo. Who knows how often these things generate similar results for other people?

Your ability to interface with these logo AI generators can be the biggest barrier to generating useful logos, depending on the software you use and your skill level.

Even using these AI software solutions, there's a good chance you still won't get the logo just right, whether that's colors, typography, icons, text, etc., so you may end up needing to hire a designer to make the necessary modifications.
Method 3: 99Designs Logo Contest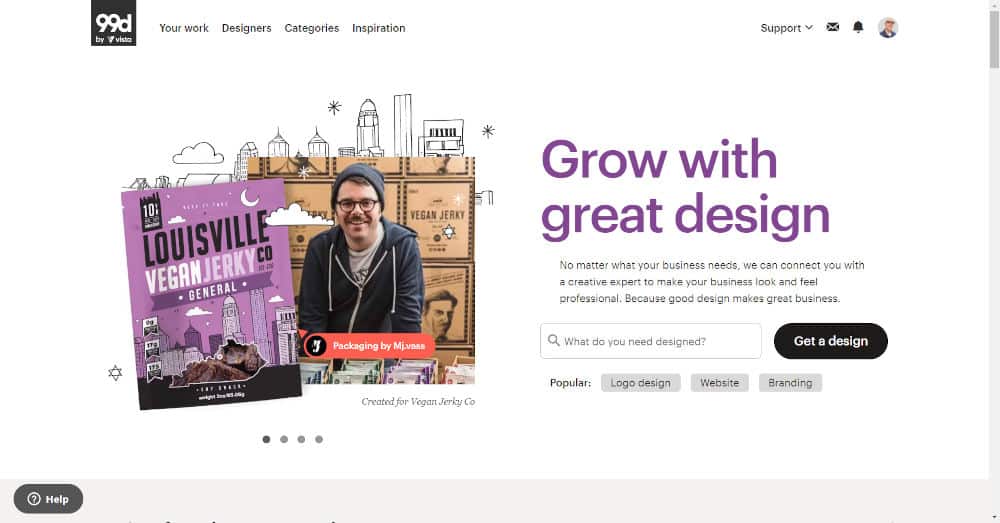 If you're looking to stand out and leverage the branding expertise of some really great designers, this is one of the best options. While there are a few of logo contest options and things you can do to improve your results in a 99Designs logo contest, those are beyond the scope of this article. Here are the basic concepts of how this works.
Design Scope:

You create a design scope for your logo project, which includes logo ideas, colors, typography, etc., that you have in mind. You'd also want to tell the designers who will be entering your contest about your target audience and any sources that they could use for inspiration. There's a lot more to it than this, but that's a pretty good start.

Budget:

Decide on your budget for the contest. They typically offer three to four different packages: Bronze, Silver, Gold, and Platinum. The more you pay, the better the designers who will enter your contest.

Review Submissions:

You'll then review the logo submissions being submitted and provide feedback to multiple designers to get a logo that you love. Depending on how well you run your contest and your budget, you could get anywhere from 20 to 200 different designs to choose from.

Choose Your Winner:

Finally, you'll choose the winning design, and the designer who submitted it will be the one who gets the cash prize.
That's it in a nutshell, but there is a lot of work you need to do to make this contest successful.
Advantages of this method:
If you create a detailed design scope and run the contest well, you'll get many of great options to choose from.

You'll get designs from designers who are experienced with branding.

You'll be able to communicate with the designers who are submitting their designs and request edits as needed.

The 99Designs user interface for communicating revisions with designers is easy and intuitive to use.

They offer a polling system to help you get feedback on logo designs from friends, family, colleagues, etc. by simply sending them a link.
Disadvantages of this method:
The contest rates can be a little expensive, depending on what you choose and your budget limits.

If you don't do a good job with your design scope and communicating with designers, you may not get the results you want, making it a poor investment.
Pro-tip for this method: 99Designs lets you invite 50 designers per day to your contest while it's live. I recommend reviewing portfolios daily and inviting all of the designers you can to maximize your chance of getting a logo you love.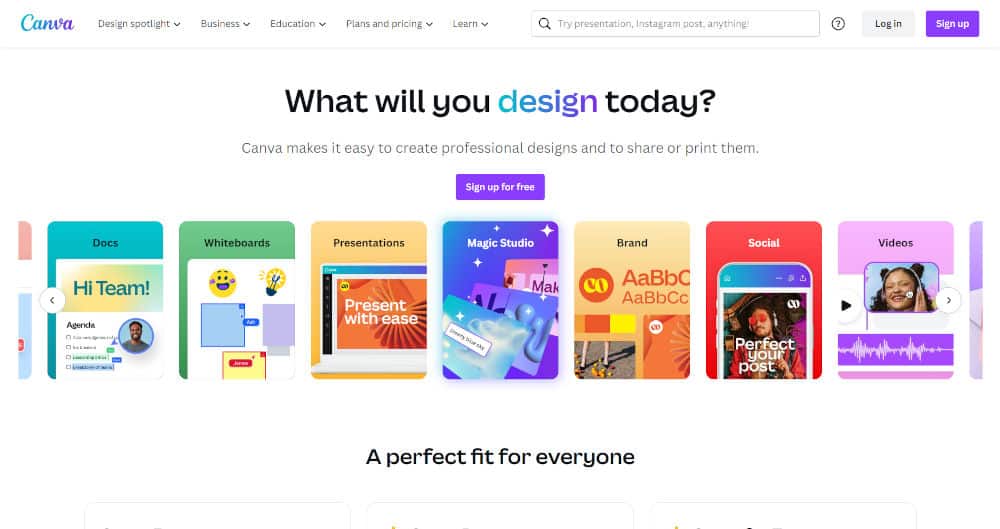 While there are probably a lot of different software solutions similar to Canva out there, I enjoy using their interface, and I find that they typically have endless options available. The Canva logo creator is a bit different than many others we've discussed here because you can pick out a template that you like and then easily modify it using their point-and-click interface. This method probably gives you the most control without having to know too much about design or using software like Photoshop, Gimp, etc.
Advantages of this method:
Choose from hundreds of great logo template options.

Modify your logo template with an easy-to-use point-and-click interface.

Keep variations of your logo organized in your Canva account.

Option to download various versions of our logo, such as transparent PNG or compressed JPG options.

You can easily use this platform to create other designs for your business, such as social media graphics, flyers, business cards, YouTube thumbnails, and tons more!
Disadvantages of this method:
You'll need to dedicate a little bit of time to learning the platform.

You'll most likely be limited on what you can do until you purchase their premium version. However, the premium version is quite affordable at around $13.00 to $14.00 per month.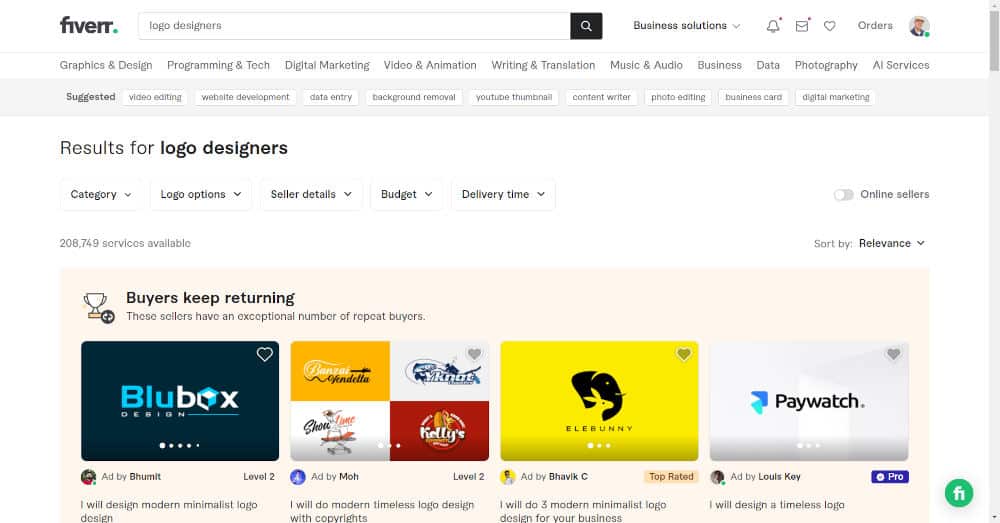 While there are a lot of skilled people on Fiverr.com, it can be very difficult to find someone who suits your needs. I think this can still be a very viable solution; however, I wouldn't count on hitting a home run on the first gig you purchase. To get the most out of this platform, create a detailed design scope, provide samples of styles you like, and review a lot of design portfolios. You'll also want to read their reviews and most likely keep a spreadsheet of all of the designers you'll be considering for your logo job. I'd recommend purchasing gigs from multiple designers on this platform to give yourself plenty of options.
Advantages of this method:
Upfront and flat rate pricing for logo options.

Fast turnaround time available, usually for an extra fee.

Endless designers to choose from.

Easy to use point-and-click interface for communicating edits.
Disadvantages of this method:
Unlike 99Designs, there aren't a lot of rules about what designers can and can't do. The designer you hire may use stock logo templates, Canva, AI, or other tools to generate your logo. So, you do run the risk of getting a generic logo.

You'll most likely need to work with multiple designers on this platform before you find someone you love. I've found that portfolios on this platform do not always reflect the quality that you'll receive.

It can get expensive, depending on what and how many gigs you need to purchase to get your desired result and what you define as expensive.
While design is very subjective, there are standards and trends that can help you make good decisions in your journey to creating a logo for your business. If you don't have a lot of experience with design, it's going to be a really good idea to collaborate with experienced designers to help guide you through the process. It's also a good idea to sign up at platforms like Dribbble and check out their inspiration pages to get ideas for your logo and branding.
If this blog post helped you out, please share it with your friends and colleagues. Maybe it will help them nail the perfect logo for their business!
As always, we at BlueSoft are here to bring tremendous value to businesses of all sizes. If you need any help at all, please don't hesitate to schedule a free consultation.